I've gone ahead and have quietly added a few new user lookups for the past week or so. It wasn't the lookup I had intended to release, but whatever. XD All of the layouts are similar and very simple. They are part of a new series of
Kingdom Hearts
layouts that I plan to release. I just gotta vector summore shapes. o3o The stylized Sora profile was the inspiration for it. I'll have that vector released at some point in the near future.
Otherwise, I have released a few new scans over at
Minitokyo
!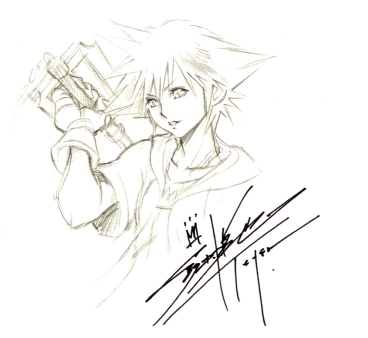 Some are from the new Kingdom Hearts HD 1.5 ReMIX Limited Edition Artbook and others are from the Final Fantasy XIV: A Realm Reborn Collector's Edition. Eventually, I'll get around to scanning the lovely artbook that came with the Final fantasy XIV:ARR game. :P Include and artbook and I'll buy whatever crazy expensive game edition you're pumping out.
I've been hung up with work, otherwise, there would of course be more. My weekend was interrupted when I had to fill in for someone who was "sick," which forced me to work 12 of the last 13 days, including the holiday double shifts. o___o Mhm. Sanity slipping… I have a mini-vacay coming up here so… fingers crossed.

Listening to: "Haunt" – Bastille